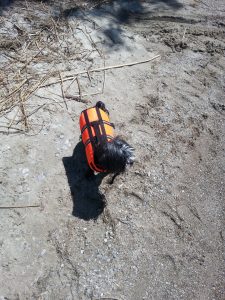 Alright here goes.  I've been saying it for ages but it's finally happen.  The first batch of songs is up.  I'm not kidding when I say they're all going up.  I've been rummaging through my exterior hard drive.
So people are reaching out.  If you contact me, and I don't message you back, there is an excellent chance I won't.  It's nothing personal.  Our storylines in life have merely stopped intertwining.  Your memories need to die so I can live.  I don't think I am too good for you.  I'm just moving on.  Everything is going correctly it seems.  My old mentality in life was to break something if it wasn't broken, and then fix it.  I can't live like that anymore.
Also don't try to reach out to me through my comments.  They're moderated by someone else.  You'll have to email me.
It is bloody hot out there.  Queen Hell, Edie, and I just got back from a walk to the lake.  I have a heat headache.  Anyone else get those?
So I must get back to uploading songs again.  Peace out, friends.