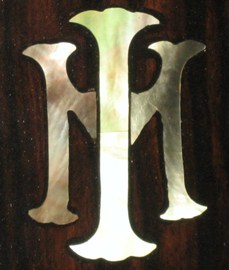 Sorry for the lack of updates.  I've been in Toronto for the last two weeks.  It's been something.
Going from a tiny hamlet to a big metropolis is quite an adjustment.  I think I prefer the metropolis.  There are more options, it seems.
Recording with Jimmy Vapid went off without a hitch.  That's probably an understatement.  He showed up with his technology.  We plugged in and off we went.  We were done in about two hours.
I owe my musical career to Jimmy Vapid.  When I was 24 I was floundering in life.  Jimmy invited me to join the Vapids.  I was leery.  I wasn't very good at this point.  I started playing bass when I was 21.  I had three years of playing Ramones covers under my belt.  I had been in various bands but had never been on a proper stage.  Jimmy gave me a shot.  I learned everything about how to and how to not be in a band.
So I'm ready to rock again.  I think my acoustic career has run its course, for now at least.  I have a couple shows coming up.  I'll start a page to announce shows.
It always comes back to punk rock.  I was never really happy in a band unless I was playing punk rock.
I'm going to sing and play the bass.  Thankfully my time with the guitar has come to an end too.  I'm just not a guitar player.  I don't know how I pulled it off in Hanging Girl.
The bass is a great instrument.  Bass players are a rare sort.  There are a lot of bass players out there who are doing it begrudgingly.  The guy playing bass in a band wanted to be a guitar player but the other guitar player was better.  So they got stuck on bass.  Funnily enough I ended up on the guitar in Hanging Girl because Geoff Thompson was a better bass player than me.
The new band is going to be punk, but with keyboards too.  I love the sound of keys.  I just do.  I was listening to my favourite punk songs the other day and they all have keyboard tracks in them.  They're not forefront, but they are in there adding depth and ambiance.
I hope my brothers Scotty, and Stoneman will join me on this journey.  I love playing with them.
I'm not done with acoustic personally.  I just really need a break.  I just need to rock out sometimes.  I'll even play sporadically parallel to all this.  But my focus is on the band.