So a new Radar Hate album has officially dropped.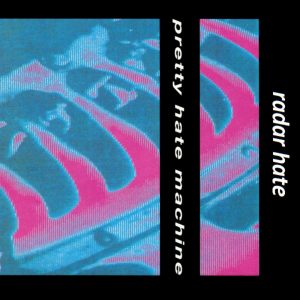 I spent a week coming up with the art for this album.  You better appreciate it.  You can get it here.
There will also be derelict hard copies made.  The cover will look a lot cheaper and it will likely have a different cover.  Those albums will be available for 5 bucks when we open for Canada's hottest punk band right now, The Isotopes.  This show will be happening June 8th, at This Ain't Hollywood in Hamilton.  I don't know the details of the show and the cover.  Figure it out on your own.  I'm not your fucking butler.
In other Doug Hell news, there is a new Doug Hell album on the way.  It's been 6 years since I released my last album.  That album will be called "Dead Memories."
So Radar Hate played Slamfest this last Sunday in Hamilton.  Despite the blistering heat, we gave the performance of our career.  Really, we kicked ass.  And you can bet your ruby Tuesdays we'll be kicking ass when we open for The Isotopes on the 8th of June, and UK punk legends, Anti-Nowhere League on the 15th, in Toronto at the Rockpile West.  Then we have dates in Toronto, Oshawa, Ottawa, and Montreal.  Only one of those dates are confirmed but we won't announce it until the rest of the dates are in stone.
After that series of dates I'll be back to being Doug Hell for a while.  I have dates coming up in the Hamilton area, as well as Toronto and Ottawa.  Hopefully my new album will be ready by then.
Sorry for the lack of updates.  I have been busier than you could ever possibly comprehend.   Thanks for tuning in.