Can you smell it?  Tick tock.  I'm almost there.  Then there is no looking back.  6 days of the week drinking nothing but water.  6 days a week eating no bread or pasta.  A diet dominated by vegetables.  This April Fool is ready to launch.  And launch I will.
I can't fucking wait.
Mental illness, irritability, social anxiety, and pain aside.  I'm ready to rock.  I'm going home.  There isn't a single human being alive that has my willpower and drive.  Not one.  I won't fail, and I'm not afraid to die.  No more reindeer games.  No more toxic people.  No fear.
I want to thank Prentice for being the best friend a person could ask for.  You're up there too, Nate.  Hell, you're all up there.  Let's fucking do this.  Never mind, it's fucking done.
Bite!  Bite!  Cryyyyyyyyyyyyyyyyyyyyyyyyy!
Sorry.  Faith No More is going on the playlist.
This double-cut Les Paul faded I got for my birthday has inspired a bunch of riffs.  I got them on tape.  They're ready to soar, much like me.
Burton Cummings – Take One Away.
I love music.
See you all soon.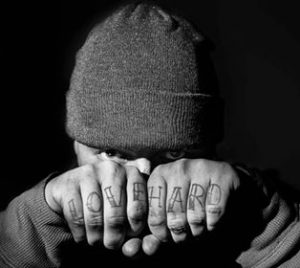 Posted by: Doug Hell on March 30, 2017 previous - Next