It was fate that brought us here.
Withering alone in this new dimension.  This sterile universe showed so much promise for sanctuary that I didn't realize it was a prison.
Love never mattered until now.  It just didn't matter.
*     *     *
Tick tock.  2 more days and a new era begins.  I'm thankful for what I have, and all the great things that are about to happen for me.
*     *     *
I'll never forget the first time I saw California Vacation.  I was at a friend of mine's house.  The film sparked a lot of outrage because in it a dog was forgotten about that was tied to the bumper.  Animal rights activists were furious.  In fact it wasn't just the animal rights people.  EVERYONE was pissed.
No one seemed to have a problem with the dead woman strapped to the roof of the car though.
*     *     *
When I was 13 I was quite the rotten kid.  My stepfather who had beaten me religiously growing up had since been arrested and wasn't allowed to beat me anymore.  But that didn't stop the scare tactics.  He forced me to read a book called "Hooked".  It was the real live story of a criminal named Ernie Hollands.  He was hoping to scare me straight.
I fucking loved it.  But instead of it scaring me, it inspired me to be a criminal.  I wrote Ernie and he actually responded.  We kept in touch.  He wasn't a criminal anymore though.  He wussed out in Millhaven and became a born again Christian.  I still wrote him though.  At least until I began my own life of crime.  Then I became too busy to write him.  He's dead now.
*     *     *
I'll be rocking in a band again soon.  It will be me and a couple members of the best version of Radar Hate.  This pleases me greatly.  The acoustic is great and all but you just need to rock out every once in a while you know?
ROCK!
*     *     *
If any of you fools have an XBOX 1 and play Borderlands 2, I need the following for my Hellborn Psycho.  They must be Level 72.
– Legendary Torch Class Mod
– Flame Of The Firehawk
– Sapping Kitten (any element preferably slag)
– Miss Moxxi's Heart Breaker
– Grog Nozzle
– Miss Moxxi's Rubi (any element preferably slag)
I think there are more things I just can't think of them right now.  Oh yeah, there is the Captain Blade Relic that gives you a return on health after a kill.  I can't remember the name of it.
My gamer tag is GoogleDougHell.  Ha!  One of my shining moments.  I figure I would make that my tag and people would google me.  But instead they just call me Google.  Talk about infuriating.
*     *     *
Thanks for tuning in, friends.  Stay luminous, and love hard.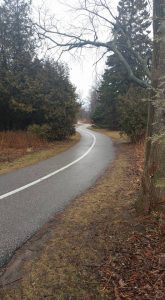 Posted by: Doug Hell on March 30, 2017 previous - Next